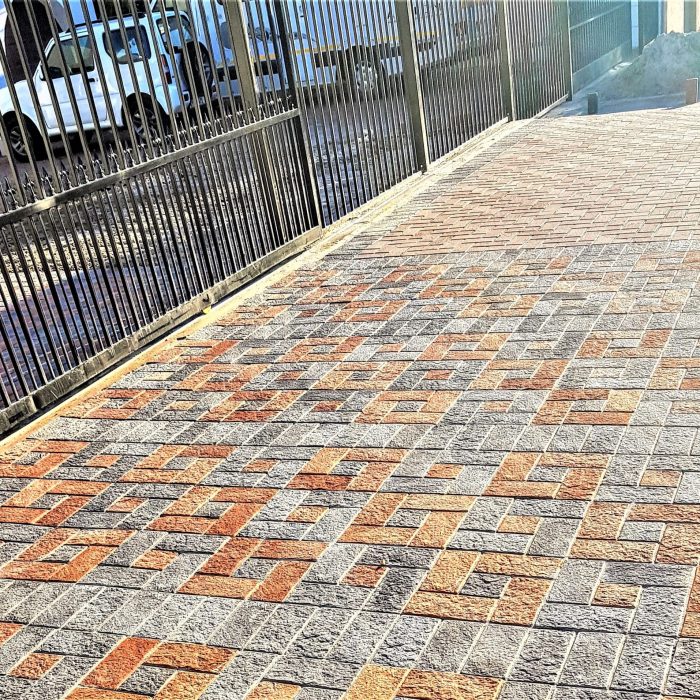 Exposed Aggregate pavers can be applied in both residential and commercial settings, including surface coverings for driveways, parking lots, promenades, sidewalks, pool decks, patios, streets, golf cart paths and even roof gardens. Interlocking concrete pavers are a sensible and aesthetically attractive choice for all outdoor surfaces.
​
Residential Paving​ primarily used for​ driveways​ and​ walkways.
Commercial Paving​ primarily used for​ public spaces,​ parking areas,​ shopping centres,​ residential estates​ and​ paved roads.
​
These concrete pavers are stronger than regular poured concrete surfaces and more durable than black asphalt. A segmental paving system allows for expansion and contraction without producing surface cracks, unlike monolithic concrete surfaces and stamped concrete. These pavers are easy to maintain.
Thank you for the paving on our house forecourt. It was professionally done and is very pleasant to the eye.
Your men were professional, helpful and obviously skilled at their profession and completed the extensive work as contracted. You have also guaranteed all your work for 12 months giving me comfort that should there be a problem you will rectify. Thank you to your team and I am prepared to recommend Paving Pro to other potential clients.